Back to all articles
10 Ways To Save On Pet Care
Looking to save on care over the life of your pet? Look no further. Animalia's team has collected ten cost-savings tips for dog and cat owners.
10/27/2022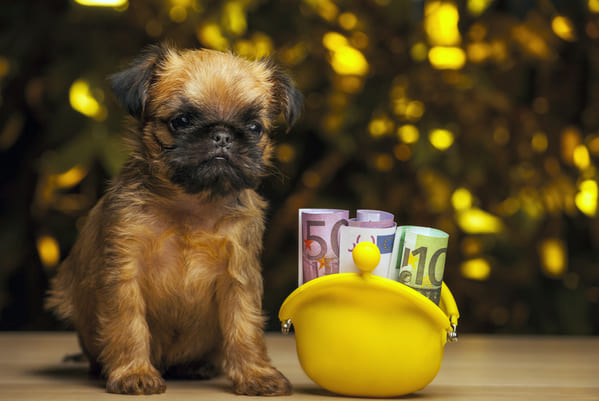 The costs of pet ownership can make you feel a little like a dog chasing their tail, with peace of mind always just out of reach. The average lifetime cost of owning a pet in the U.S. is around $15,000 and, in 2019, nearly one in four families in the U.S. found themselves struggling to pay for their pet's care. Some were even going into credit card debt in their efforts to provide for dogs and cats. To help you avoid the stress and heartache of unexpected pet expenses, we offer ten tips for making your pet care budget go further.
1. Give a rescue animal a forever home
Cats and dogs don't discriminate. They don't mind what your pedigree is or what you look like. They just offer endless unconditional love. So, rather than spending hundreds if not thousands of dollars on a pure-bred dog, consider adopting a pet from an animal shelter. Adoption fees are typically low as rescue centers just want to find good homes for cats and dogs in need. Many shelters microchip, vaccinate, and spay or neuter their animals before sending them off to their forever homes, helping you save even more!
According to the ASPCA, over 4 million shelter animals are adopted into new countries each year.
2. Plan their vaccination schedule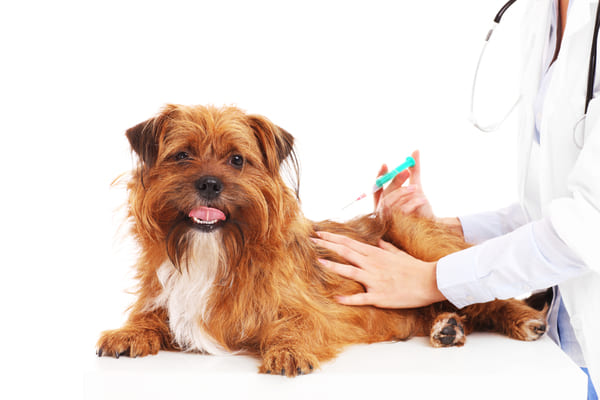 Skipping vaccinations might save a few dollars in the short term, but it could wind up costing you a fortune later on if your dog or cat falls ill. Many vets offer a vaccination payment account where the cost of yearly jabs can be spread out over several months. Look out for mobile vet clinics as well.
3. When it comes to food, don't skimp on quality
There's an overwhelming abundance of pet foods on the market and it's easy to blow your monthly budget on food alone. Be mindful about how you shop to save money without sacrificing a balanced diet. Most supermarkets or pet stores have their own generic food labels that are just the same as the expensive varieties. Learn how to scour labels for info. Meat should be high on the list of ingredients and you should avoid food that's full of non-nutritious fillers such as corn or grains. While cartoons love to show cats eating fish, too much seafood isn't good for them. It can lower their levels of the essential nutrient thiamine. If it's possible, buy pet food in bulk. Before doing so, however, check out the storage requirements and sell-by-dates. Buying so much food that you end up throwing some away is no way to save! If your local pet store or supermarket has a loyalty card program, take advantage of it and browse online for coupons, discounts, and promotions.
4. Preventive care: act now, save later
Take a proactive approach to pet care and you'll keep both your beloved cat or dog and your bank account happy. Provide a diet that's appropriate to their breed, age, and health so that they don't put on excess weight and make sure to offer plenty of exercise. Scheduling regular check-ups with the vet helps catch any issues before they become expensive medical problems. Stay on top of treatments for parasites and always seek treatment ASAP if you think anything is amiss.
5. Get used to at-home dental care
While most dogs and cats don't need two minutes of brushing each morning and night, the more dental care you can give them the better. Dental procedures are expensive and aren't always covered by pet insurance policies. If your dog or cat is still young, get them used to regular teeth brushing as soon as possible. You can also offer specialized dental treats to cut down on bad breath-causing bacteria and plaque. If your budget allows, schedule a cleaning session with the vet at least once a year.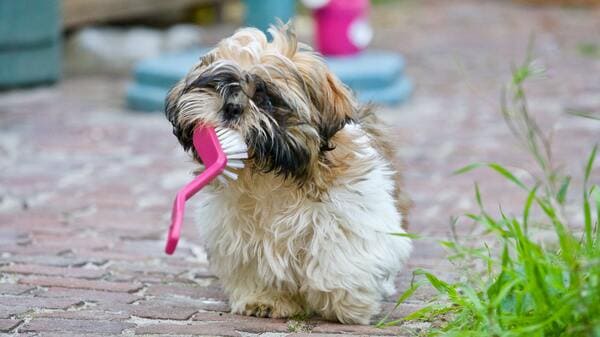 6. Shop around for medications and supplements
If your dog or cat needs medications or your vet recommends supplements like Glucosamine or Omega 3 tablets, there's no obligation to pay top dollar. Be a savvy shopper by researching sites such as 1-800-PetMeds for discounted medicines. Some medications may even be stocked by your local pet shop or pharmacy! If you can only get an item from your vet, ask if there's a generic version before splurging on a name brand. There's a lot of truth to the saying, 'If you don't ask, you don't get!'
7. Make friends with your local discount stores
Going big can save you money on pet care essentials both big and small. Not only do discount retailers offer food at great prices, but the savings on supplies such as food bowls, leashes, collars, toys, beds, carriers, and crates soon stack up too. Stores such as HomeGoods and Marshalls buy overstocked products and sell them at discounts of up to 60%. Your pet certainly doesn't care if its bed is last year's model – as long as it's comfy!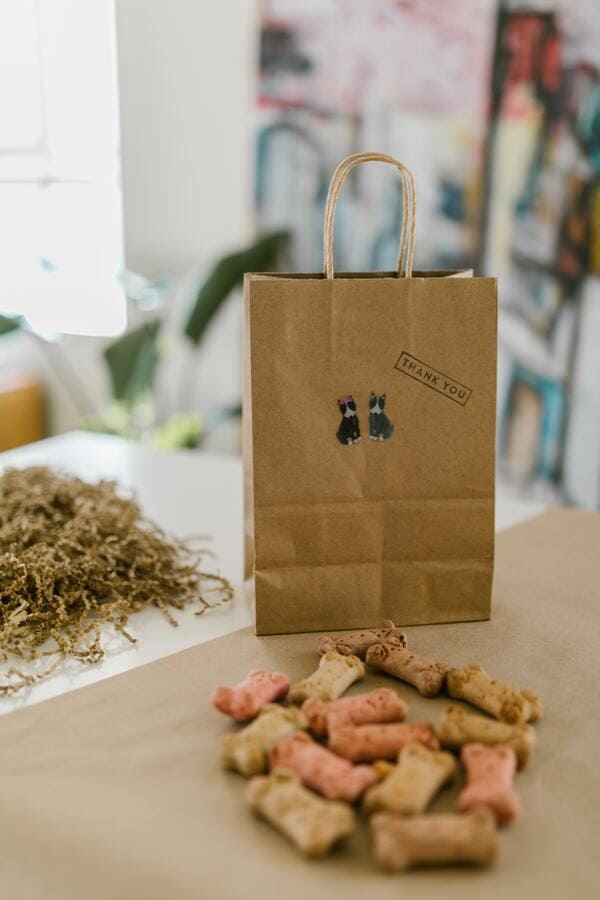 8. Think creatively about animal sitting and boarding
Pet sitting and boarding services can really eat into your annual budget and finding services you can trust takes time and effort. Don't leave planning to the last minute and you'll have plenty of time to see what's available and shop around. You may even get a discount for booking early. Or, get together with some pet-owning friends and family members and swap house-sitting duties while traveling. How about creating a neighborhood dog walking or pet-sitting club?
9. Get handy with the clippers and brushes
Over the years, the price of professional grooming adds up. Even dogs and cats with low-maintenance coats need to have their nails trimmed and ears cleaned regularly. And don't forget about bath time – which some dogs simply can't stand. A single session with a groomer can cost up to $90 or more. Get your pet accustomed to at-home nail clipping, ear cleaning, bathing, and haircuts when they're pups or kittens and you'll save a fortune on grooming costs. There are plenty of YouTube tutorials to help you start clipping, scrubbing, and brushing with confidence.
The global market for pet insurance is exploding. Experts expect total revenues to exceed $10 billion by 2025.
10. Get the best pet insurance you can
In the long run, comprehensive insurance is a great purchase for your pet's health and your budget. The average monthly premium in the States is between $30 and $50 per animal depending on the breadth of coverage, where you live, and your pet's age, breed, and health. Selecting coverage while a pet is young can help you avoid costs associated with heritable conditions that may arise later in life as well as chronic conditions like cancer and kidney disease. Any good plan will cover a range of expenses related to treating accidents, injuries, and minor illnesses. Chat with the experts at Animalia to find the best policy of pet insurance.
Try to Beat Our Coverage
(Hint: You Can't)
Pet insurance is like having a sensible car with
a spare tire for life's bumps.
Having Animalia is like a top-of-the-line
Rolls-Royce with a swimming pool in the trunk.
Get your pet insurance quote
Is your pet a...
Dog

Cat