Back to all articles
12 Things to Consider When Buying Health Insurance for Your Pet
Thinking about pet insurance but not sure what the best choice might be? these 12 questions might help you decide.
04/18/2022
Thinking about pet insurance but not sure what the best choice might be? It's time to look beyond those cute photos of puppies and kittens on plan websites and dig into the fine print of policies to find the best option for you and your pet.
These 12 questions might help you decide.
Will I get to choose my vet?
There are more than 100K Veterinarians operating in the US and while some insurance plans will allow you to choose any vet you desire; others will limit your choice by working only with in-network veterinarians. Check to see if your vet is included as a provider for the pet insurance you are interested in. Animalia will back any licensed vet, specialist or hospital you choose. Coast to coast.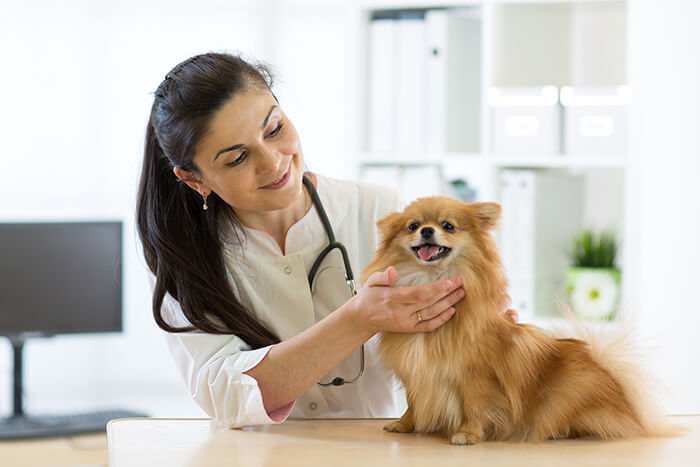 Is dental care covered?
Dental insurance options vary greatly from one pet insurance company to another.
Animalia covers your vet bills following injuries, accidents and illnesses, including diagnostics, procedures and treatments required… But that's not all. Also included in your coverage (no extra charge) orthodontic treatments. And if you're looking for a more extensive dental coverage, you can always choose our comprehensive dental care add-on that includes crowns, root Canals, Extractions…Orthodontia, Endodontia and Exodontia.
Head-to-tail. It's that simple.
What if my pet has breed-specific issues?
Some pet insurance companies will require you to pay extra on that while some won't cover them at all. With Animalia's comprehensive plan, you'll never worry about gaps in coverage as breed-specific, hereditary as well as congenital conditions, are included too.
Behavioral therapy. Is it Covered?
Pet insurance can make it easier on your wallet the next time your pet gets sick or injured. But what if your dog has anger issues or annoys you (and your neighbors) with their excessive barking? In these cases, a dog behaviorist can assist. We'll handle the fees. Yep, with Animalia, your coverage includes (no extra charge) behavioral therapy – with real trainers and behaviorists and even online. As long as you don't expect reimbursement for misbehaviors like failing to follow orders 😉
What about alternative care?
Sometimes, traditional medicine is just not enough and your pet might need something more holistic. So yes, you may be surprised but this is for real. With Animalia, Acupuncture, Chiropractic, Homeopathic, hydrotherapy, as well Physical therapy, are all part of the deal.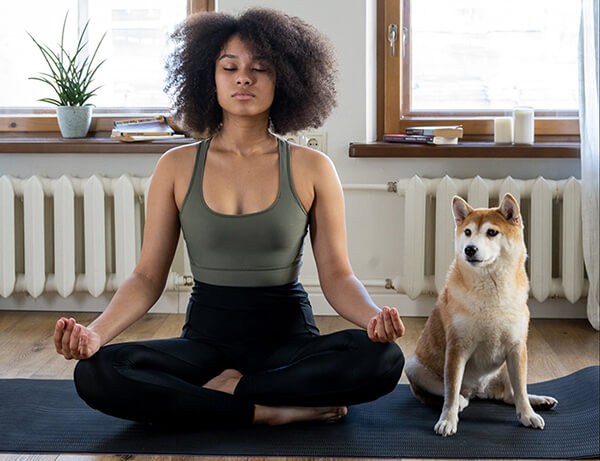 Are prescription meds covered?
That's one more YES! As more drugs are approved for a variety of medical conditions your cat or dog may be diagnosed with, pets are enjoying a higher quality of life, increased wellness and longer lives. But like all prescriptions, they can sometimes be costly. Very costly. So, make sure they're all covered.
How about pre-existing conditions?
It doesn't take a miracle to cure conditions like ear, urinary tract, or respiratory infections. It does take a miracle to have them covered by insurance even though they're considered pre-existing conditions. Confused? Let us explain.
Pre-existing conditions are any health condition developed before your insurance kicks in. Here you need to understand the difference between two kinds of pre-existing conditions- incurable pre-existing conditions are conditions that aren't likely to go away or improve over your pet's lifetime and therefore, won't be covered. Hip dysplasia, cancer, diabetes, or heart disease are good examples. Curable pre-existing conditions, on the other hand, are conditions your pet had before, like ear or urinary tract infections, but showed no symptoms for 12 months. These are covered by Animalia.
Is there a waiting period?
Some plans have extended waiting periods of up to a year on specific illnesses. At Animalia, we don't believe in cooling off for that long. That's why we have only a 5-day waiting period. Period. For illnesses too.
Will my premium change after filing a claim?
Or in other words, will you get punished for filing claims in the past? With Animalia, your premium will not be affected by your claim history.
How's the claim process?
The last thing you need when your pet is under the weather is to handle a mountain of paperwork that could take forever. You need an insurance company that will take away the red tape at least. Our motto in Animalia is "We Work, You Don't". That means all you need to do is describe what happened, attach the receipt from the Vet, and…The End!
How fast will I get reimbursed?
Paying the Vet upfront and waiting too long for claim reimbursement could be quite disappointing. Animalia pays. Fast. No hidden fees, no surprises. In fact, 95% of claims are reimbursed in less than a week. That means you may receive your funds before your credit card statement even arrives!
Last but not least – how's the customer experience?
When you're shopping around for pet insurance, you should consider how easy it is to submit a claim, preferably online. And not less importantly, remember that a company is only as good as its customer service department. If you can't reach a representative, or if they are unable to answer your questions, you'd probably be better off searching out a new provider.
Try to Beat Our Coverage
(Hint: You Can't)
Pet insurance is like having a sensible car with
a spare tire for life's bumps.
Having Animalia is like a top-of-the-line
Rolls-Royce with a swimming pool in the trunk.
Get your pet insurance quote
Is your pet a...
Dog

Cat