Back to all articles
What If I Can't Afford Vet Treatments?
What can pet owners do when they're short on funds for veterinary care? Animalia explores some of the many options for struggling dog lovers.
10/27/2022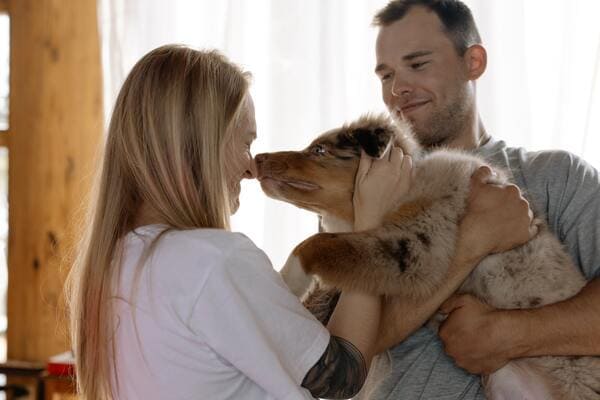 Most pet owners are aware of the importance of preventive and routine vaccinations to ensure their dogs, cats, and other pets stay healthy. But what about less common medical or surgical procedures? Many emergency vet procedures are costly. Pet owners are often forced to make impossible decisions to provide for their dog's care.
Do you have a sizeable sum of money set aside to afford these vet treatments for your pet? While that's one of the safest ways to ensure you're always prepared for pet health emergencies, there have never been more options. Thanks to advances in technology and more personalized insurance policies, many pet owners can now access high-quality veterinary care without having to pay out of pocket.
How can I help my dog if I can't afford veterinary care?
The bad news is that responsible pet ownership often means breaking out your wallet for the best possible care. The good news is that there are plenty of options for pet owners who can't afford hefty out-of-pocket investments.
Short on funds, but have a sick pet? Here's what to do if you can't afford a vet:
1. Ask your vet about a payment plan
If you don't have the funds to pay for your dog's medical bills, consider requesting a payment plan from your veterinarian. A payment plan will allow you to pay for medical care through small, incremental payments spread out over several weeks or months. This is often easier on the wallet than paying for care all at once. Your veterinarian may also be able to work with a credit counselor or loan officer to help you secure a loan if necessary. What's most important is that you're upfront with your vet about your financial situation.
2. Find a free or low-cost clinic
Cities and towns across the country include free and low-cost clinics, offering valuable veterinary care to needy pet populations. These clinics usually make money through donations or by charging small fees for services such as vaccinations or spaying and neutering. They're typically staffed with volunteer vets who'll be happy to discuss pet care on a budget.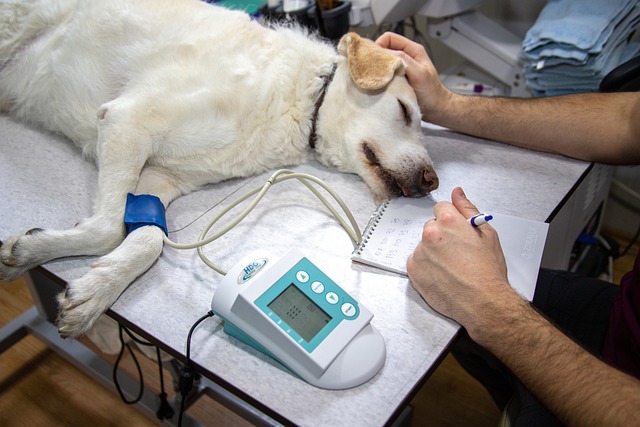 Some vets even offer reduced-cost services for low-income pet owners. Make sure to do your research about providers in your area and to speak honestly and directly about your finances.
3. Look for a veterinary training college
Some veterinary schools offer free care for pets and can provide services such as spaying or neutering, vaccinations, and basic wellness check-ups. Your local institution might participate in a government program to help low-income pet lovers access care. It's never too late to go "back to school!"
Organizations that offer help with vet bills
Pet health emergencies are all the more stressful when money is tight. Nobody wants to get stuck forgoing care because of the costs. Your local animal rescue organization or shelter may be able to help you access the resources necessary to provide the support your dog needs – whatever your budget. Shelter volunteers may refer you to local nonprofits, charitable organizations, and even altruistic pet owners who've offered to lend a hand.
If you can't afford to pay for your dog's medical expenses, then it might be time to consider applying for help from one of these organizations:
1. Brown Dog Foundation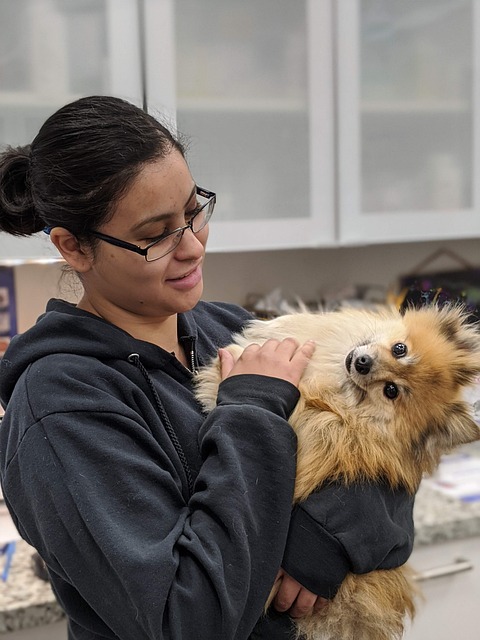 Requesting help from the Brown Dog Foundation is pretty simple. After completing the "request for help" survey online, the pet owner then completes the online application for assistance. A response is sent within 12 hours if the application is approved. If the case qualifies for assistance, a case manager will contact the veterinarian by email requesting additional information.
2. Shakespeare Animal Fund
Shakespeare Animal Fund assists pets in 13 northern Nevada counties by providing emergency veterinary assistance to owners in the event of pet health emergencies. The organization offers particular support to the elderly, disabled pet owners, and returning veterans.
Since the organization's inception in 2004, it has collected over a million dollars to assist thousands of animals, primarily dogs and cats. The core belief of Shakespeare's Animal Fund is that nobody should ever have to choose between caring for their canine family member or providing food for themselves.
3. The Onyx and Breezy Foundation
The Onyx & Breezy Foundation funds and supports the following causes:
Finding shelter for homeless animals
Pet cancer research
Rescuing animals from kill shelters, puppy mills, and disaster areas
Collecting food, medicine, and supplies for animals, military and police canine medicine and equipment, and medical equipment for veterinary facilities
Establishing foster groups and sanctuaries
Caring for dogs whose owners have serious medical problems
Providing for the pets of veterans with post-traumatic stress disorder
100% of all donations to the foundation are used to help dogs live better lives.
4. Feeding Pets of the Homeless
Feeding Pets of the Homeless is a nationwide volunteer organization that provides pet food and medical care to local communities. Their efforts go far beyond caring for the pets themselves. There are approximately 3.5 million Americans who are currently experiencing homelessness and between 5% and 10% of them own dogs or cats. Member collection sites in Washington and Oregon accept donations of pet food for distribution to food banks, homeless shelters, and soup kitchens.
CareCredit offers credit cards specifically intended for pet care expenses. A card could help give you some breathing room in the event of an unexpected vet bill.
5. The Pet Fund
The goal of the Pet Fund is to provide applicants with as many resources as possible to bring about financial independence. The Pet Fund doesn't recommend financial planning to solve future fiscal difficulties, but it encourages you to explore these alternatives. To avoid future fiscal problems, you should consult your vet about establishing a payment plan for the necessary medical treatment.
6. The Dog Foundation Bentley Grant
The Dog Foundation Bentley Grant trust program aims to help people plan for the future and select designated individuals to take care of their dogs when they are no longer able to. You may choose to keep your dog at the sanctuary or send the pet to a carefully screened new owner.
7. Brodie Fund – Cancer
According to the Animal Cancer Foundation, over 4 million pets in the United States will be diagnosed with cancer this year. While a cancer diagnosis is always tragic, it doesn't have to be the end of the road. Various treatment options may enable dogs to continue living happy, healthy lives.
Depending on the type of cancer, vets may recommend surgery, chemotherapy, or radiation to treat pets. Whatever the treatment, the Brodie Fund may be able to help. The nonprofit organization raises funds for pet cancer research.
8. Hearts United for Animals
Hearts United for Animals (HUA)'s mission is to provide high-quality shelter, sanctuary, and adoption services as well as advocacy for the welfare of animals. Since 1989, HUA has placed thousands of dogs into loving homes by providing them with quality shelter, comfort, and care.
9. Friends of Animals
Spaying and neutering are the most effective methods of preventing abandonment, homelessness, and routine animal killings. Thanks to the low-cost certificates of Friends of Animals, millions of dogs have undergone these important procedures. Friends of Animals relies on well-wishers' generosity to keep its certificates as affordable as possible.
Manage emergency expenses with pet insurance
Pet health emergencies can happen to anyone at any time. When the unthinkable happens, a pet insurance policy can help eliminate at least some of your worry with coverage for expenses related to accidents and illnesses. Get a quote from Animalia today to learn more.
Try to Beat Our Coverage
(Hint: You Can't)
Pet insurance is like having a sensible car with
a spare tire for life's bumps.
Having Animalia is like a top-of-the-line
Rolls-Royce with a swimming pool in the trunk.
Get your pet insurance quote
Is your pet a...
Dog

Cat