Back to all articles
Your Guide to Pet Insurance
If you're new to pet insurance, you've come to the right place. Animalia's experts have answers to your questions about coverage for your cat or dog.
10/27/2022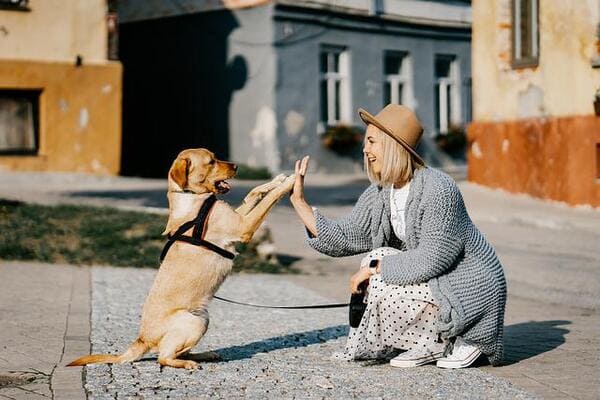 It's no secret that American dog and cat owners love their pets. Spending on pet care totals more than $100 billion each year and that number is only going up. Between toys, treats, grooming, vet care, and all the other expenses that go into keeping a pet happy and healthy, dogs and cats are big business. All too many animal lovers neglect, however, to check one essential off their list: pet insurance. Though around 70% of households include a four-legged member of the family, just around 2% have purchased policies for their pets.
If you've never thought about pet insurance or don't know much about it, that eye-popping stat should offer some relief. You're not alone. Lots of pet owners are right where you are and Animalia has you covered.
Choosing a pet insurance policy
About one in three pets requires emergency vet care each year. Pet insurance can't prevent dogs from suffering injuries or falling ill, but an affordable policy with broad coverage can help reduce the stress and financial strain of medical mishaps.
Even if your pet is in tip-top condition right now, you'll want to be ready to take care of them when they need more robust medical care! In fact, it's generally advisable to purchase pet insurance as early as possible in an animal's life to get the best price and the broadest possible coverage.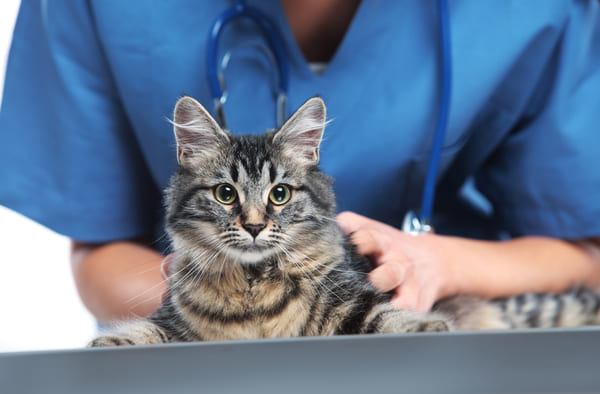 The pet insurance industry is growing rapidly and researching providers and policies is often overwhelming for even seasoned dog and cat owners. Fortunately, Animalia's experts are here with answers to your questions.
Pet insurance is still fairly new in the United States. The first policy was sold in 1982.
What is pet insurance?
Pet insurance is a type of insurance coverage that provides reimbursement for veterinary bills. In return for a monthly or annual premium, policyholders receive coverage for a certain portion of eligible expenses once they've submitted a claim.
How does pet insurance work?
Pet owners review their options, select a policy that suits their pet, and agree to pay a premium either monthly or annually and, after a waiting period, their pet's coverage goes into effect.When pets need to see the vet, owners pay upfront, then submit the bills to their provider. Claims are reviewed and owners are reimbursed based on their policy details.
What does pet insurance cover?
Quality pet insurance covers a broad range of expenses related to accidents, injuries, and short- and long-term illnesses. Animalia's policies cover fees related to:
Accidents and injuries: From torn ligaments and sprains to poisoning and bee stings, pet insurance policies cover expenses related to every step of the treatment process.
Illnesses and chronic conditions: Minor annoyances like infections and chronic illnesses like cancer and kidney disease are covered through pet insurance.
Hereditary and congenital conditions: Certain breeds are susceptible to specific conditions that are passed down in their genes. Purchasing a policy early can help protect against future costs that may otherwise be practically inevitable.
Some of the expenses a policy could help cover include:
Exams and consultations
Hospitalization
Surgery and rehab
Lab tests and imaging
Prescription medications
Animalia also offers, no extra charge, coverage for behavioral therapy, prescription food, tele-vet services, dental care, and even alternative treatments. 
In the United Kingdom, pet insurance has been around since 1947. That may explain why a far greater percentage of the nation's pet owners have policies than on this side of the Atlantic Ocean.
What about pre-existing conditions?
Pre-existing conditions are illnesses or injuries that were already diagnosed in your pet (e.g. asthma or hip dysplasia) before your sign-up date or during the policy's waiting period. In almost all cases, pre-existing conditions are not covered by pet insurance. Keep in mind, however, that one provider's definition of "pre-existing" may differ from another's. Animalia differentiate between two kinds of pre-existing conditions- incurable pre-existing conditions are conditions that aren't likely to go away or improve over your pet's lifetime and therefore, won't be covered. Hip dysplasia, cancer, diabetes, or heart disease are good examples. Curable pre-existing conditions, on the other hand, are conditions your pet had before, like ear or urinary tract infections, but showed no symptoms for 12 months. These are covered by Animalia.
What else won't pet health insurance cover?
Limitations vary from provider to provider, but Animalia's plans don't cover:
Incurable pre-existing conditions: Conditions that pre-date your policy won't be covered. That's all the more reason to buy a policy during the puppy and kitten days.
Routine and preventive care: Sorry, but this side of pet ownership is up to you. Coverage for check-ups, vaccines, or parasite prevention is something we can't do.
Cosmetic procedures: Elective surgeries like tail docking aren't covered and you'll need to foot the bill for grooming as well.
Spaying and neutering: Scheduling and paying for this milestone in your dog or cat's life is your responsibility. Remember, however, that adopted pets may have already had their surgeries at the shelter.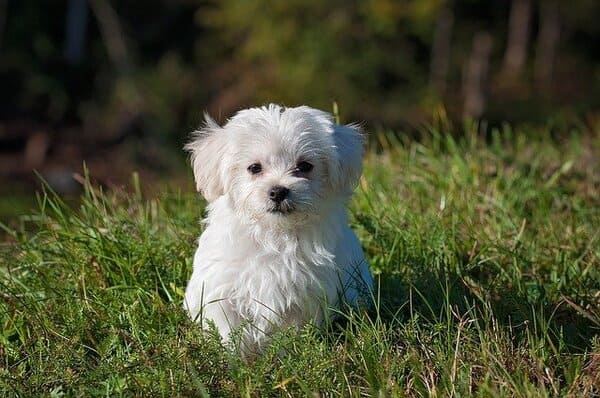 Always make sure to carefully review your plan's policies and conditions and consult with Animalia's team if you've got any questions before or after selecting coverage.
When can I enroll my pet in insurance?
Everyone wants to make sure their pets are protected for as long as possible to ensure they enjoy many happy, healthy years together. Pets can sign up for Animalia between 8 weeks to 15 years of age!
How much will I pay for pet insurance?
Your pet insurance costs will vary depending on where you live as well as your pet's breed and age. Get a quote for a better sense of what you can expect to pay.
Here's some pet insurance terminology
Premium
Finally, your premium is the fee you must pay each month (or year) to keep your insurance policy active. A higher monthly premium typically means you're paying for more coverage, so you shouldn't always go for the plan that has the lowest premium. Still, a plan with a low premium might be your best option if you're on a tight budget.
Annual deductible
Your annual deductible is the part of your vet bill that you are personally responsible for paying before coverage kicks in and your policyholder starts to cover their portion of the bill. Annual limits cap how much you can be reimbursed within a 12-month period. Once you hit your plan's annual reimbursement limit, you are responsible for paying until your coverage resets for the year.
Reimbursement rate
The reimbursement rate is the amount a pet insurance company pays you back for the cost of care. Animalia comprehensive pet health coverage will reimburse 80% to 100% of your total vet bill (after your deductible is met).
Waiting period
This is the time between when you sign up for a pet insurance policy and when coverage takes effect. Animalia's waiting periods are just five days long!
Get started with Animalia
Now that we've answered some of your most pressing questions about the world of pet insurance. Reach out to our team to learn how one of our policies can help you provide the highest possible quality of care for your pet.
Try to Beat Our Coverage
(Hint: You Can't)
Pet insurance is like having a sensible car with
a spare tire for life's bumps.
Having Animalia is like a top-of-the-line
Rolls-Royce with a swimming pool in the trunk.
Get your pet insurance quote
Is your pet a...
Dog

Cat